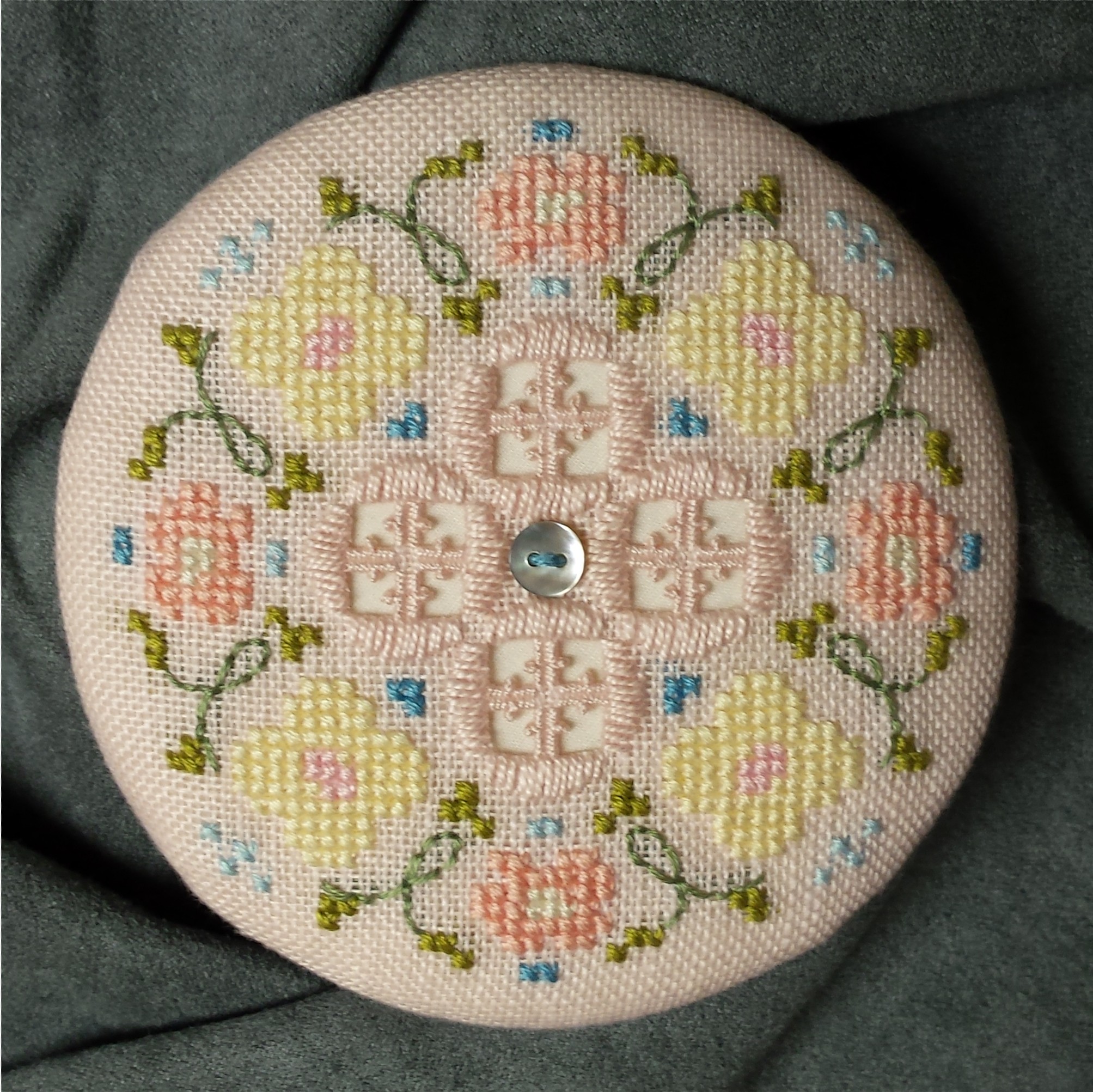 Welcome to J. Designs
We all share a passion for Needlework whether it is cross stitch, hand embroidery, quilting, punch needle or my favorite Hardanger Embroidery.
I was privileged to learn from a wonderfully talented women named Kathy, she was an elderly lady who had the patience of a saint to teach all of us girls the "ins and outs" of this intricate form of needlework.  She took ill and called the shop that I was taking classes at and asked the owner to contact me to see if I would take over the class for her util she got out of the hospital.  Oh my!!  by this time I had become quite familiar with her techniques as well as a few techniques she encouraged me to seek out.  Hardanger at this point and time was pretty much second nature to me but how? do I possible teach someone how to do something I just "do".  That particular week was spent talking out loud as I executed the simplest of stitches.  I learned very quickly that each of us learns in a different way.  Some by watching, some by doing, others by reading.  Well the "instructor bug" bit me hard.
I loved sharing with those who were eager to learn….and I learned a lot as well.  That was over 25 years ago.
It all started with one design, that I created to incorporate the techniques that I liked to use; for back then there were very few – if any, "how to" books.  With encouragement from my stitching group I ventured into designing…and the rest they say is history.  I don't have a vast selection of designs, but each and everyone has personal meaning to me or were created to teach you a specific technique.  I hope you enjoy browsing through my website.
Take the Hard out of Hardanger
I was teaching a class at my local needlework shop and a stitcher asked me "Why is it the craft I chose to do after a stressful day compiled of the two words Hard and Anger?"
She was the inspiration for the reference book only to be followed years later by a DVD of the same name.
 "Take the Hard out of Hardanger"
This spiral bound reference book takes you from first stitch to last creating flawless Hardanger embroidery.
From valuable basting instructions, kloster block formation and journey direction; the simplicity of "cutting the fabric threads" along with a variety of filling and wrapping stitches.  Even the dreaded Picot Wrapped Bars.  I have a technique that creates the Perfect Picot every time!  Give it a try!!
For each instructor there is a different technique, there is no right or wrong way to do it.  I only hope that you can walk away adding a few new methods to your needlework madness!!
Excellent Teaching Pieces
show